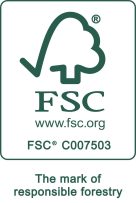 We at Capital Crispin Veneer take this issue extremely seriously both as individuals and collectively as a business. Wood is, after all, one of this world's most precious raw materials and an extremely versatile product of nature.
The Programme for the Endorsement of Forest Certification is an international, non-profit, non-governmental organisation which promotes sustainable forest management through independent third party certification. It is considered the certification system of choice for small forest owners.
The depletion of the Earth's natural resources is something that concerns us all, and rightly so.